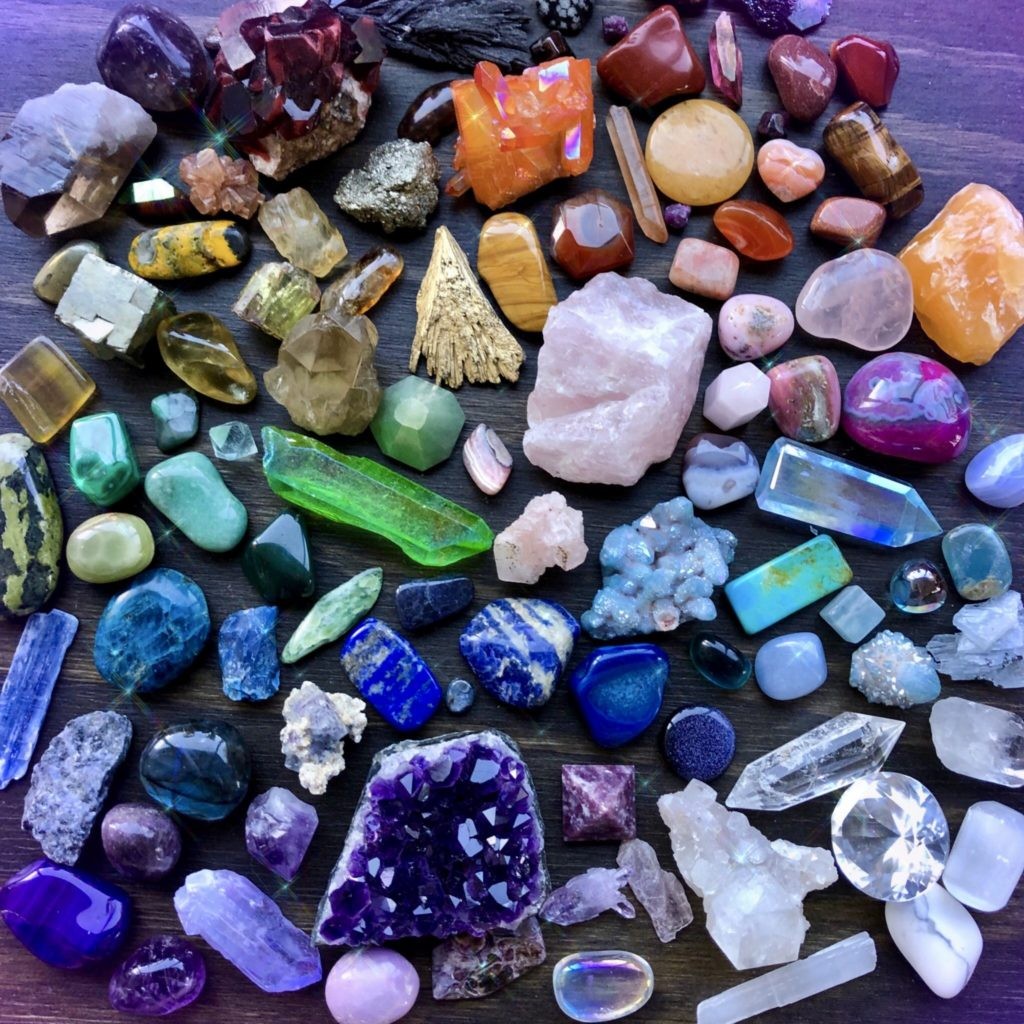 Do you love crystals but want to know how to work with them?
Have you dreamed of creating a career as a crystal healer?
Sage Goddess offers the world's most popular online metaphysical courses, and
for the first time ever I am offering an online course in crystal healing
! If you have wanted to learn ALL of my crystal healing techniques, including how to work with your stones for wellness, my BRAND NEW Crystal Masters program is finally here at a fraction of the cost of other online programs. I'm bringing decades of university and online teaching experience to this exciting program so…
Come earn your Masters with me!
When you enroll in Crystal Masters, you will discover how to work with crystals to balance, heal, shift, and manifest energy. You'll explore how to help yourself and your loved ones uncover the properties of hundreds of different crystals and HOW to use them, and you'll learn the science and history behind WHY they work!
Crystal Masters is a map to help you harness the unparalleled power of crystal healing – not just for yourself, but for those around you. By the end of the year, you'll be able to identify crystals and their unique properties plus you'll have practical, hands-on knowledge about how and when to use them. You'll uncover the confidence to practice and teach about gemstones and crystals, and change the lives of family, friends, and customers. I'm giving you the keys to unlock these doors of unlimited possibility. If you've been waiting for a sign, here it is!
It's time to move beyond your love of crystals to
your mastery of crystal wisdom.
The door is opening! If you're seeing this, it's not an accident. When the students are ready, the teacher appears. I'm here with open arms to welcome you, inspire you, and lead you toward your fullest potential so you can, in turn, teach others and lead your life with love.
My community has been asking me for years to teach everything I know about body and space gridding as well as energetic practices like psychic surgery and energetic extraction for physical healing.

Now's the time!
Each month, we'll meet live on YouTube and I'll lead you as we discover the power of crystal healing. Over the next 12 months, we'll explore altars, single and double terminations, quartz programming, vogels, sound tools, generators, pyramids, obelisks, spheres, body gridding, room gridding and property gridding, platonic solids and sacred geometry, sound healing, and the incredible healing powers of the famed Synergy 12. We'll also cover chakra balancing, crystal pendulums and divination, as well as sensing or transmitting energy with the use of crystals for remote healing.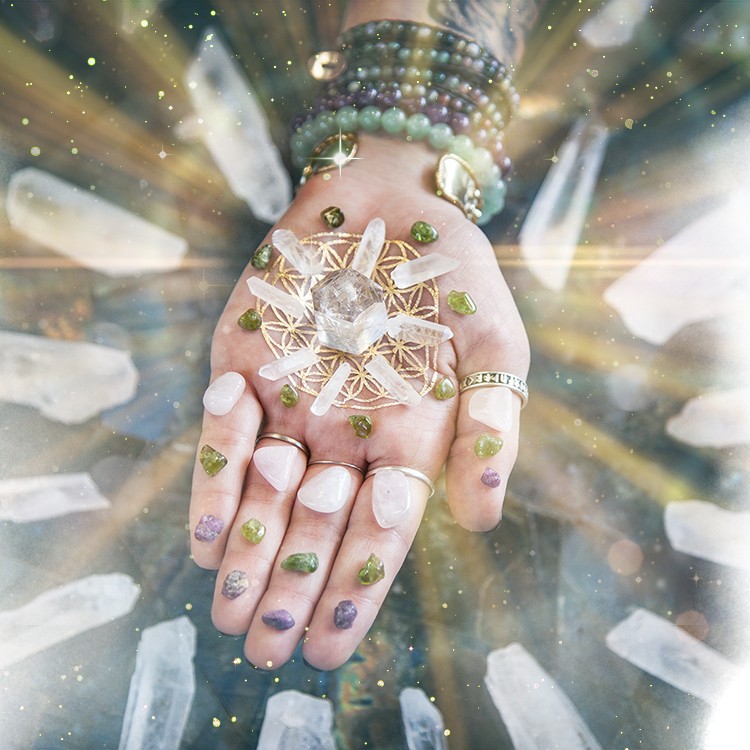 By the end of 2020, you'll understand how to:
Program crystals for specific intentions

Identify stone types, facets, and origins

Grid bodies and spaces to shift energy

Choose a stone shape for a specific energetic purpose

Identify crystals by metaphysical properties and structure

Align crystals to the chakra system for balance and wellness
In addition to the monthly class, you'll also become a member of my brand new, secret Crystal Masters Facebook community where you can discuss the themes and learnings for the month and hang out with myself and your other class members. This loving community offers a wealth of knowledge about crystals, gems, and stones, and will welcome you as a new friend with open arms!
Through the Crystal Masters program you'll become a crystal healer, a gemstone expert, and a master rockhound!
A bit about me
Let's get to know each other! I'm Athena Perrakis, the founder of Sage Goddess, the world's largest metaphysical source of online education and sacred tools. I created Sage Goddess to provide a source of community, inspiration, education, and spiritual leadership. I've been in metaphysical practice for over 30 years, and during this time I've written three bestselling books: The Ultimate Guide to Chakras, Crystal Lore, Legends & Myths, and The Book of Blessings and Rituals. Crystal Lore, Legends & Myths is the only book of its kind, and delves into the history, mystery and myths behind the world's most powerful crystals. As such, I'm uniquely positioned to give you the "inside scoop" behind the healing powers of crystals and gems and their uses over thousands of years!
I graduated from the University of Southern California with a Ph.D. in Educational Leadership and taught undergraduate and graduate students for 15 years before founding Sage Goddess in 2011. I also coached executives from some of the most powerful Fortune 50 companies in the world, helping them to transform their global organizations for decades ahead.?
I'm a double fire sign who loves to share and I'm committed to creating and holding space for authentic communication and vulnerability. From my heart, I want to teach you, lift you up, and support and encourage you, challenging you to live a life of meaning, power, purpose, and joy.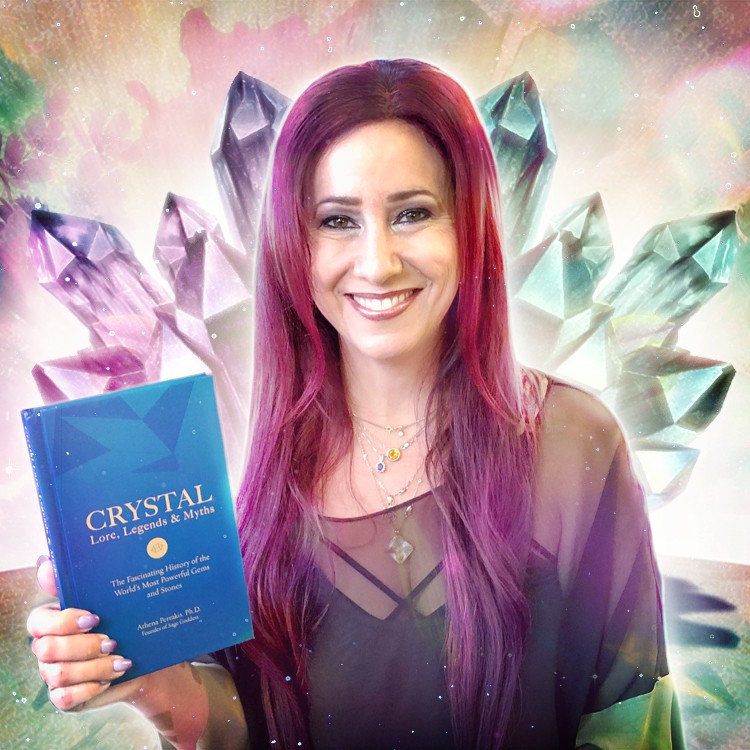 Whether you are brand new to spiritual work or a seasoned practitioner, Crystal Masters will meet you where you are and take you to the next level.
There are no prerequisites to join Crystal Masters! I'll take you step-by-step through everything you need to know. I've developed techniques to communicate even the most complex subjects in an easy-to-understand way that meets you at your current level. Crystal Masters is an expansive but very casual program. We keep a light-hearted sense of humor while exploring universal wisdom. Every minute of my years of education, training, and teaching experience have led us here and I can't wait to begin.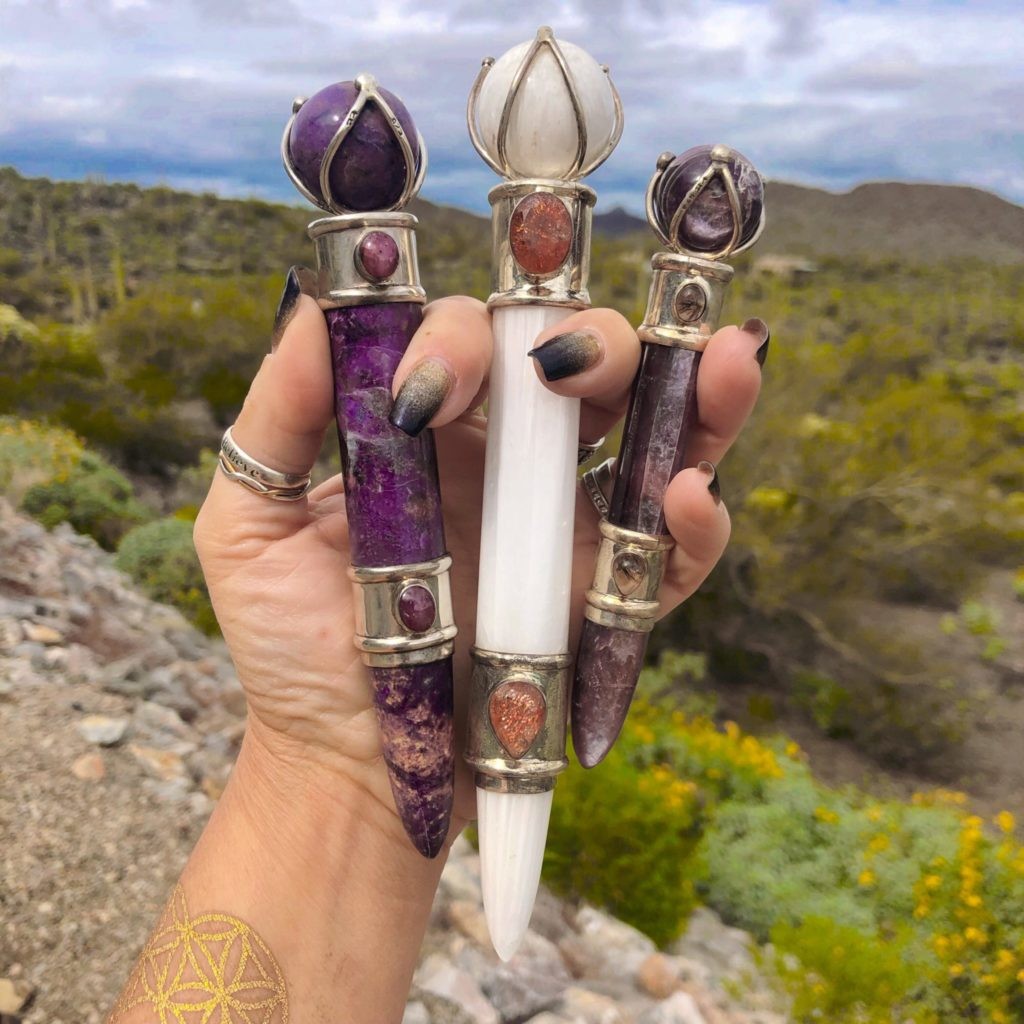 Crystal Masters – your crystal healing training
Each month you will learn how to:
Grid your body, home, and sacred spaces

Work with different shapes of tools for specific purposes

Create sacred space with crystals as energetic allies

Differentiate crystals by structure and meaning

Protect your home, body, car, and spaces?

Remove unwanted energy from your body and spaces

Work with clients to support their healing with crystals

Integrate essential oils and aromatherapy into crystal healing work
All classes are conducted live on YouTube and archived for later viewing. Classes can be accessed via laptop, desktop computer, smartphone, or tablet. You can also join our secret Crystal Masters Facebook group where you can connect with other members and enjoy additional Facebook posts and videos created specifically for you. I'm also active in the group and will be there to answer any questions and hang out with you.
Yes, of course we'll cover the theory. But that isn't the only reason most people decide to study with me!
What makes Crystal Masters so different from other crystal courses is that we also focus on practical, hands-on teaching. We uncover the HOW! I'll show you step-by-step how to grid a person, or send and receive energy, or protect a space from negative energy. And you'll do it with me, live from the comfort of your home. This is true learning and empowerment. Believe me, your confidence will SOAR!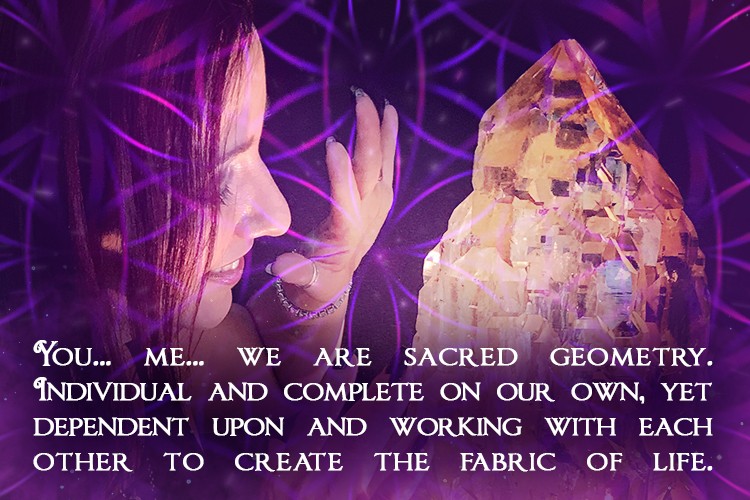 We create a new set of crystal healing tools each month that will be available for purchase. This set contains some of the most important crystals, stones and gems we'll work with during the monthly Crystal Masters class. These tools vary from month to month, are custom designed for Sage Goddess, and align with the month's theme. In order to secure these tools, you must subscribe before midnight on the 14th day of the previous month. For those of you signing up in January, you will be able to purchase your first set as a separate offering. After that, you must subscribe to receive your tools.?
All tools are voluntary, and not required for you to take part in Crystal Masters.
Shop Monthly Crystal Masters Tools
Monthly Learning Materials
Beyond our one 60-90 minute class each month (streamed live on YouTube and archived for later viewing), you'll receive supplementary materials to engage your learning on multiple levels and help you integrate my teachings. I'm also including:
Class notes in PDF format to print and store for future use

Online classroom page where all notes, announcements, and class recordings are posted for easy access

Access to a private Crystal Masters Facebook group for ongoing support and guidance from me and the Sage Goddess crystal community

A standing 16% discount whenever you shop Sage Goddess
All class meetings are conducted live, but in case you miss class for any reason, you'll have lifetime access to the archived recordings.
Monthly Investment
Your enrollment is risk-free! Crystal Masters is $30 per month for the membership. Alternatively, we offer the option to purchase all 12 months' classes upfront, with significant savings ($330 for the entire year, with one class for free)! You can sign up or cancel at any time; there is no obligation. Interested in more than just crystal healing? If so, I invite you to join my Soul Shift program and unlock your fullest spiritual potential. Learn more here.